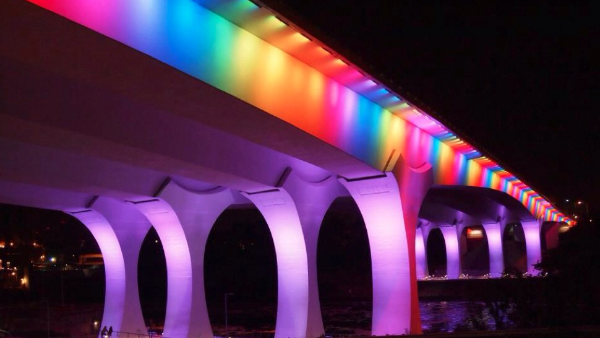 After high school in Canada I came to the States for college and graduate school. I attended the University of Minnesota, Twin Cities and the state of Minnesota, with its many Canadian-like features, holds a special place in my heart.
So it is that much more gratifying that the Minnesota Legislature has passed and Governor Mark Dayton signed marriage equality into law. The 12th state in the US to do so.
This is a bitter disappointment to Minnesota conservatives like Michelle Bachman who are inextricably opposed to marriage equality. Especially since they came close to baking institutional discrimination against the GLBT community via an amendment to the Minnesota constitution during the last election cycle.
That effort was defeated, and the reaction to this moral and political over-reach is the induction of Minnesota into the ranks of those states who have rejected bigotry based on sexual orientation.
I say this often, but it bears repeating: public policy is ethics "writ large" (from Aristotle's Politics). Full equality for our GLBT citizens is not the creation of special rights for an undeserving minority. It is rather the recognition that gay, lesbian, bisexual and transgender people are moral beings deserving of the same political rights and responsibilities as everyone else. Their sexual orientation is simply not germane to the respect we ought to accord them. This respect demands full equality under the law. That the framers of the constitution may not (or chose not) to express this directly does not make it any less true. It is, rather, the inescapable implication of what it means to believe in liberty, equality and community.
Image: I-35W bridge over the Mississippi River in Minneapolis, MN. City of Minneapolis Facebook photo stream, 2013.